At the start of 2020, we met, practiced and raced with 13 year-old
Alex Powell
(Mercedes Junior driver) who moved to Italy away from the parental home in Jamaica. Alex was driving 4-6 hours every day, and racing pretty much every weekend.
At the Winter Cup back in February 2020 I was chatting with Emmo (Emerson Fittipaldi), whose youngest son Emmo Jr. Fittipaldi (Sauber Junior driver) practiced and raced as much as Alex Powell, also in Roy's Junior category. Emmo and Jr. were nomads from their home in Florida, and he quoted to me the maxim: "Hard work beats talent, except when talent works hard," as coined by Tim Notke, a USA high school basketball coach.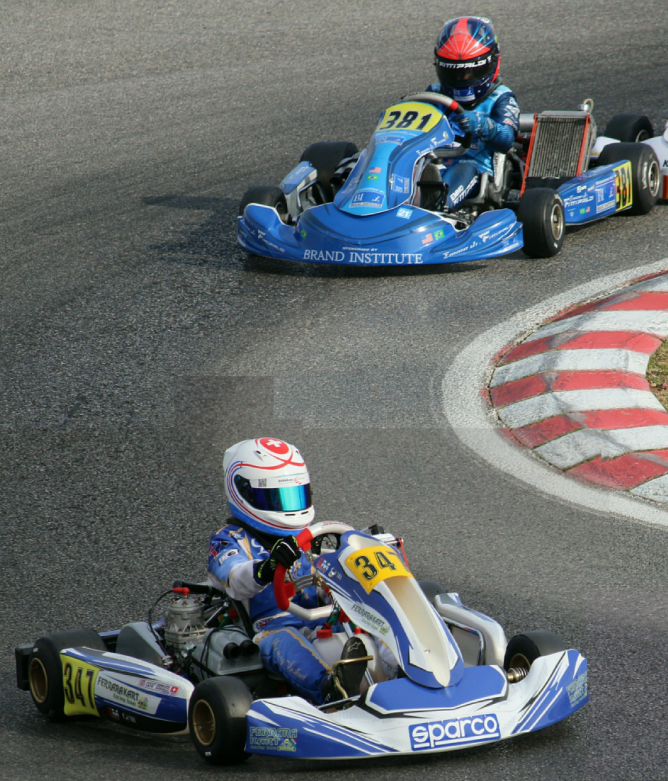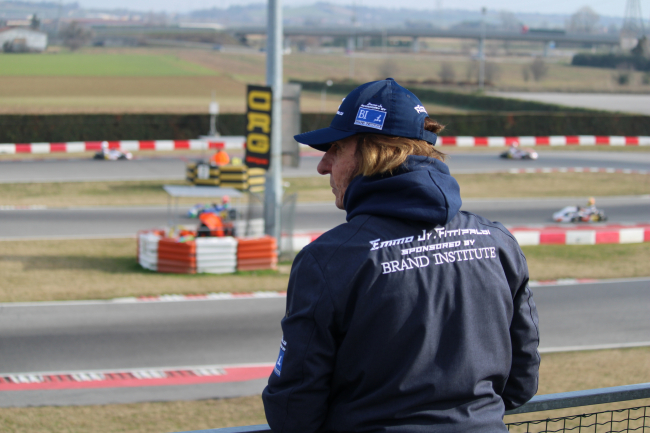 Left: Emmo Jr. and Roy Shaw Right: Emerson Fittipaldi, Winter Cup
Despite having given up their education, their ridiculous schedule and having factory/team support, neither of these youngsters had been producing much noteworthy success, but presumably the money backing them will nonetheless advance them to top drives.
Here is a mini-rant about karting, feel free to skip:
Techniques or tips Roy found out to be amongst the most important include how to drive on the newly laid down rubber especially when it is hot and sticky, and how to cross the rubber line in the wet/or British greasy slime. So to practice those requires a lot of resources, including lorry loads of new tyres at £100+ per set, producing pollution and climate changing gases from the 2-stroke motors of the thousands of hopeful youngsters at a rate of who knows how many times more than professional motorsport…
Although less so for a very few elite so-called teams ("écuries" or stables might be a better label), a huge amount of money and resource goes into trying to bring the team principals, driver coaches, mechanics and the materials (chassis, motors and multiple components) up to the level required to win.
End of rant: